Foam Coating Machine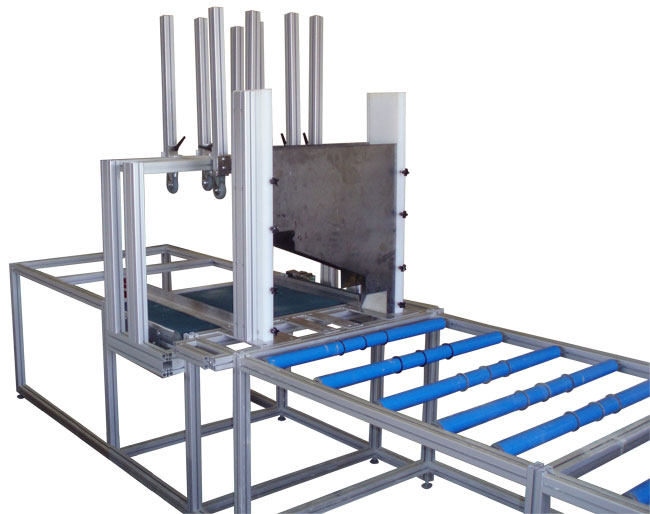 Dexcoat Coating Machine
Dexcoat Foam Coating Machines are the easiest to use and most flexible machine on the market.  The Dexcoat mud box expands to fit any size template up to 34 inches high.
Features:
Locally available metal templates
Cut foam templates on your hotwire
Use acrylic templates
Powerful motor geared for the largest jobs
Accurate- rollers and side guards guide foam for a flawless coating on every piece
Unbelievable continuous production capabilities.
Best Value on the market
Other machines come with several one size fits all mud boxes that don't always match the foam profile. Some machines come with mud box sides that need to be lowered and raised to fit different metal templates. Dexcoats mud box simply expands to fit larger mud templates and comes together for smaller templates: simple, fast and efficient.
Pricing:  $19,900 USD
Contact us today for more information!
Make EIFS Starter Boards

With one simple attachment you can make any size starter board quickly and easily.